Frequently Asked Questions
What is Eco2Top Management do?
Do you live in Ghana, Togo or wherever in the world? Do you have a business of want to start your own business? Evon Management Service is providing professional services to help you and your company/ business. Evon Management service provides professional services for accounting & financial management control, business rules & regulations, and other activities for better business performance.
Who are Company Directors and Secretaries?
Before choosing to begin a business, the first thing we do is go through a meticulous brain storming exercise on the kind of business to operate based on our motivation for it. After choosing a business name, the next thing to do is to appoint, elect or decide on the director and other executive members depending on whether it is a start-up with 1 or more people. These are responsible for steering the affairs of the business towards the achievement of its goals. Remember however that the position of a secretary is a legal requirement as their duties include ensuring the accurate completion of all statutory provisions/documents for the legal existence and functioning of the business.
Tell me about VAT.
VAT is the acronym for Value Added Tax. Simply defined, it is an additional amount in taxes paid by the consumers of goods or services. In most cases we recommend that companies be registered for VAT. Whilst waiting for your registration to come through, you can still invoice clients for your services by simply writing on the invoice "VAT registration pending or VAT invoice to follow." This is called a VAT only invoice and should have on it your VAT registration number.
Membership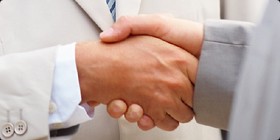 There are lots of benefits to become member of Eco2TopPortal.
Membership equals partnership with Eco2Top. We share our experience and professionalism, and the benefits are all yours. Start your business, improve and innovate on your business. Easy Sign-up
Sign Up